5 Memorable Senior Travel Destinations for Fall and Winter (with Bonus Travel Tips!)
Written by tyemedical on Oct 14th 2019
Are you a retiree who loves to travel? This year's travel season has officially ended for families and the regularly employed, which means now is the best time for senior travel. Retirees have an enormous advantage over many travelers, because you can schedule prime vacation time. Traveling in the fall and winter months means you get to avoid the crowds, the high prices, and the summer heat, while still soaking up the adventure and scenery.
So, if you are you interested in scenic fall destinations, winter wonderlands, or perhaps some warmer climates, then you can't afford to miss out on our Fall and Winter travel advice!
1. Grand Canyon, Arizona
If you've never seen the Grand Canyon before, or even if you have and just wish to experience it again, it's a perfect option for fall or winter travel. The cooler weather and thinner crowds will work to your advantage. September and October are recommended if you prefer warmer temperatures in the mid-80s to mid-90s, and November through February offer cooler temperatures ranging from 55 to 70 degrees.
Top Ways to See the Grand Canyon:
Guided Shuttle or Bus Tours
Most tours pick-up and drop-off at lodging locations within the park. If you want a breathtaking experience from a comfortable seat, then this is the ticket! While you enjoy the views outside your window, you'll receive interesting and entertaining commentary about the park from your tour guide, who's also a trained naturalist.
If you're up for something a little more private and adventurous, then consider one of the many expert-guided Pink Jeep Tours. All tours are 2-3 hours long and include multiple opportunities to stretch your legs and take amazing pictures! Some Jeep tours include stops at hiking trails, so if you'd like to keep walking to a minimum, select a tour without this option. Instead, you can choose from sunset tours and tours that include stops at points of interest like the Desert View Watchtower, Colorado River, and the Yavapai Geology Museum. Most Pink Jeep Tours also offer free IMAX tickets when you book your tour!
If you're looking for an opportunity to rest while still making the most of your visit to the Grand Canyon, then the IMAX theater won't disappoint! Stop by this six-story movie screen located at the Visitor Center and viewGrand Canyon: The Hidden Secrets in just34 minutes. Save 20% if you purchase your tickets online!
National Parks Senior Discounts
You can find 61 amazing national parks in the U.S. and seniors get a tremendous discount to all of them! If you're a permanent resident age 62 and over, then you can purchase a senior pass from the National Park Service website. These discounted senior passes give you unlimited visits to all U.S. national parks for either a year or a lifetime depending on the pass!
Current pricing:
$20 for a one-year pass
$80 for a lifetime pass
2. Orlando, FL
The city of Orlando is a prime Florida location for senior travel because it serves as a launching point for destinations like Disney's Epcot and SeaWorld. Want to expand your vacation even further? The Kennedy Space Center is only an hour's travel from Orlando. If you are willing to make a two-hour trip, then St. Augustine and all its historical charm is another amazing option. Fall and winter are the perfect times to visit Florida!
While in Orlando (or St. Augustine), visit the Columbia Restaurant for a memorable meal at the oldest restaurant in Florida and the "largest Spanish restaurant in the world"!
Epcot
Epcot is divided into two main halves, World Showcase and Future World. World Showcase features cultures and cuisines from around the world. Various attractions are strategically located throughout this half of the park and we recommend you catch the standout shows, "American Adventure" and "Voices of Liberty". Future World showcases the history of technological breakthroughs and captures your imagination with upcoming future advances in technology. We recommend allotting two days, one for World Showcase, and one for Future World. Epcot is huge and you won't want to miss a thing!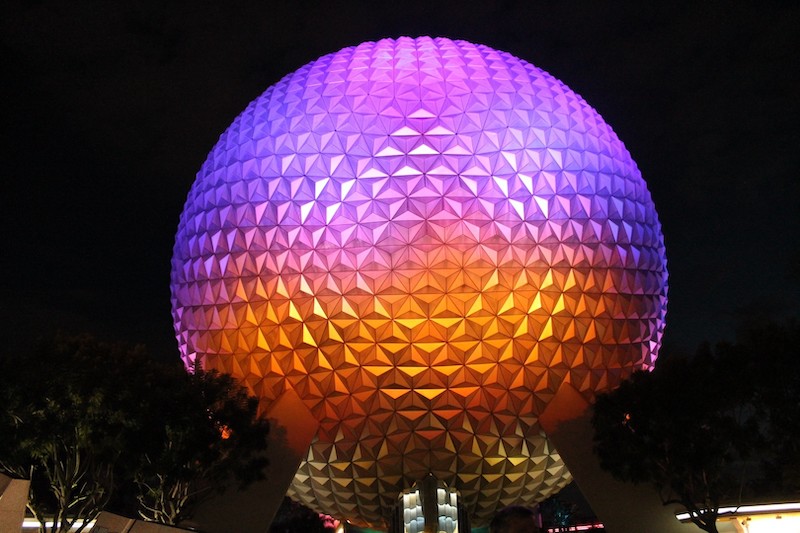 SeaWorld
You can skip the rides at SeaWorld and still have an amazing time taking in several world-famous aquatic shows feature dolphins, whales, sea lions, and more! If you want an up-close look at sea life, try one of the park's animal experiences that include a behind-the-scenes tour, dining next to the Orcas, the Empire Penguin habitat, and the Manatee Rehabilitation Area. SeaWorld is small enough for a single-day visit, and the different aquatic shows give you an opportunity to rest and recharge.
Kennedy Space Center
This is a must-see attraction if you've never experienced it. You'll enjoy both the history and the awe-inspiring wonder of space exploration at the Kennedy Space Center. You'll enjoy attractions like:
Meeting an astronaut
Walking through the Rocket Garden
Bus Tours with exclusive access
Tour of Space Shuttle Atlantis
Life-size scene from Apollo 11 moon landing
Hubble Space Telescope Theater
IMAX Theater
Mars Rover Vehicle Navigator
St. Augustine
The city of St. Augustine has a rich history and is known as the nation's oldest continually occupied European settlement. Spend time walking the quaint streets and taking in the elaborate Spanish architecture. You'll find no shortage of unique shops and historical sites. Be sure to visit the famous fort Castillo de San Marcos for an up-close-and-personal view of American history. Even if you're not a big history buff, this site is worth seeing at least once!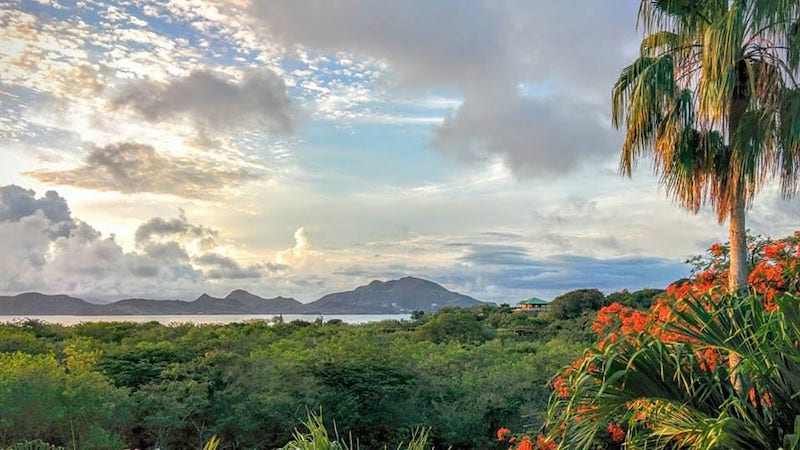 3. Saint Kitts & Nevis, Caribbean
If you just want to get away from it all, these sister islands in the Caribbean are for you! No wild party crowds here (and Nevis is especially quiet). The islands aren't as well-known as many others in the Caribbean, which means they're less crowded and more serene. They boast lush green landscapes, flavorful local cuisine, and incredible beaches.
If you're looking for some R&R, you'll find it here! In addition to beautiful beaches, golf enthusiasts will love Royal St. Kitts Golf Club comprised of 125-irrigated acres with spectacular views of the sea. After some time on the golf-course and beaches, be sure to take a ride on St. Kitts Scenic Railway!
Have a serious medical condition?
If you have a serious medical condition, keep in mind that neither of these islands have fully equipped modern hospital facilities. You might want to consider a destination with a larger city and hospital nearby.
4. Hawaii
The temperature is always perfect in Hawaii, making it an excellent senior travel destination! We recommend staying in or near one of the larger cities or towns, such as Hilo (Big Island), Kahului (Maui), or Honolulu (Oahu), because you want access to a medical center or an emergency room if necessary. You can still launch out from the city to explore the beauties of rural Hawaii and the many secluded beaches.
Explore by Submarine
While on your Hawaiian excursions, don't miss the opportunity to explore the beauty of the undersea world via submarine. You'll find air-conditioned recreational submarine rides available in Maui, Waikiki (Oahu), and Kona (Big Island).
Glass-bottomed boats are another great way to see the exceptional underwater beauty of the islands, especially if you're not so excited about a submarine ride. You'll find these excursions available in most tourist locations.
Volcano Exploration
If you stay on Maui, you'll want to explore the world's largest dormant volcano – Haleakala. If you're up for a guided tour and some walking, consider making a reservation for a sunrise or sunset tour. You can also drive to the peak of the volcano in your own vehicle. Before your trip, pack a jacket, hat, and gloves, because it can get chilly when you're 10,000 feet above sea level! Remember, no gas stations on the volcano (shocking, we know). So, fill up before you get there and bring along some snacks and drinking water.
The Polynesian Experience
If you're curious about the Polynesian culture and the history of Hawaii, don't miss the Polynesian Cultural Center on the island of Oahu. But don't expect a boring history lesson! Instead, you'll have opportunities to:
See a luau show
Take a canoe ride
Shop the markets
Visit Polynesian villages
Eat a luau buffet
Enjoy a breathtaking Polynesian dance performance
This is the kind of unforgettable cultural experience that has something for everyone!
5. Canada & New England Fall Foliage Cruise
Imagine cruising the U.S. and Canadian coastline while witnessing the splendor of autumn leaves across the varying landscapes. Along with way you'll visit beautiful New England and Canadian cities, spending time at each port.
It's best to catch these cruises in October at the peak of Autumn, before it gets too cold. It's too late this year, but you can start planning for next year's trip! Princess cruise lines offers enticing fall foliage cruises that depart from New York City or Quebec. The 10-day trip includes stops in New York, Rhode Island, Massachusetts, and Maine, as well as stops in Canadian ports like Saint John, Halifax, Sydney, Prince Edward Island, and Quebec City. It's not too early to reserve your place for next year!
If you can't wait until then, Holland America offers 7-day New England-Canada cruises during the spring. The Northeast has its own charm during this season, and you can enjoy the warmer weather.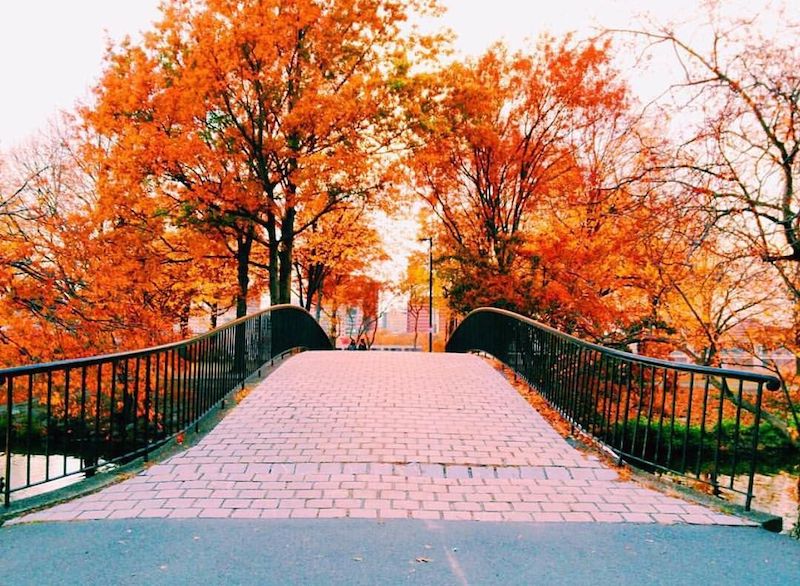 7 Practical Tips for Safe Senior Travel
No one wants to be stressed or sick during or after their vacation. Most of the time, stress and sickness are relatively easy to prevent when traveling. It just takes a little forethought, some awareness, and a willingness to follow some simple rules. Make your senior travel experience both memorable and safe!
1. Buy Travel Insurance
When it comes to international travel (and these days, even regional travel), health insurance polices are either extremely fuzzy or simply lack coverage. If you want to protect yourself,always buy travel insurance. Even if your regular health insurance pays part of the bill, it will likely come as a reimbursement. This leaves you footing the bill upfront. Refer to SmarterTravel.com's article The Ultimate Guide to Travel Insurance: Everything You Need to Know for details.
2. Don't Advertise Your Absence
Whether you're in a hotel room or a cruise ship cabin,call the front desk to make your room cleaning service request rather than using the convenient housekeeping signs outside your door. It's best not to advertise that you're away from your room, because doing so makes you an easy target for thieves. Additionally, when you are in your room, be sure to use the security chain or additional locking features.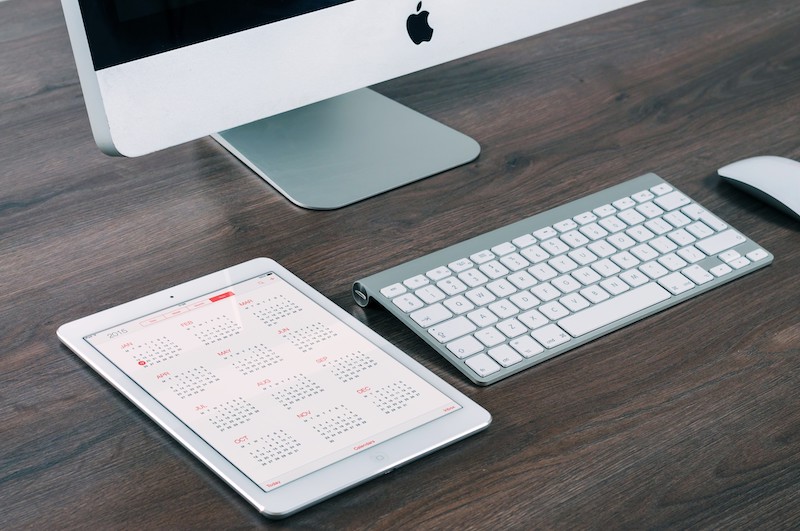 3. Keep Meds in Unchecked Luggage
If you're traveling with important medications, pack them in your carry-on luggage instead of your checked baggage. If airport officials insist you check your carry-on, let them know you're transporting important medications that must remain with you. When youkeep medications in your carry-on, you'll still have them even if your checked luggage is delayed or lost. This is a vital senior travel tip!
4. Watch What You Eat
Adhere to your typical dietary restrictions as best you can while traveling. Additionally, if you're vacationing outside the U.S., including the Bahamas or Caribbean,don't eat anything raw or unpeeled(salads included). Bacteria and viruses that locals are accustomed to ingesting can make you (the visitor) very sick. It's okay to carefully sample the local cuisine, just stick to the rules! And of course,only drink bottled beverages when traveling outside the U.S.
5. Stay Hydrated and Stretch Often
Whether you're taking a road trip or plane, remember to stay hydrated and stretch often, even if you must pull off the road or stand on the plane. If you can stretch or flex your legs in a plane seat, then do so often. Hydration, stretching, and even wearing compression socks will greatly reduce the likelihood of a blood clot and resulting complications.
6. Use Sanitizing Wipes on the Plane
Everything you've heard about the abundance of germs on an airplane is true! Bring sanitizing wipes to wipe down your armrests, tray table, window shade, and especially the seat pocket! And be sure to sanitize your hands after a trip to the bathroom. (Don't trust soap and water to get the job done!) Some proactive, germ-busting activity can help you stay well on your trip!
7. Always Wear Comfortable Shoes
If you ever find yourself having to choose between appearance and comfort, choose comfort – especially when it comes to your footwear! Do you remember all those times you had to stop your vacation fun to find a band-aid for your heel? Or the times you had to refuse additional sightseeing because your feet were killing you? Not only is improper footwear a showstopper, it's also dangerous! You're more likely to trip or fall when you're wearing uncomfortable shoes – and no one wants that!
We know you'll put these expert senior travel tips to use. So, are you fired up and motivated to plan your next trip – or to book that last-minute getaway! We hope so!
Before You Go…
Are you looking for reliable, cost-effective incontinence products? Have some of the best-known brands left you feeling discouraged? Try our Two-Piece Incontinence Products for free! Simply visit our Free Samples Page to choose your product and size! Always discreet shipping!