Complete Guide to Surviving the Holidays with Incontinence
Written by tyemedical on Dec 18th 2019
If you're facing the upcoming holidays with incontinence, you have additional reasons to stress out this time of year – or so it seems. But your Tye Medical team is here to help you overcome the obstacles and ease anxiety with some practical survival tips that will put more jolly in your holidays!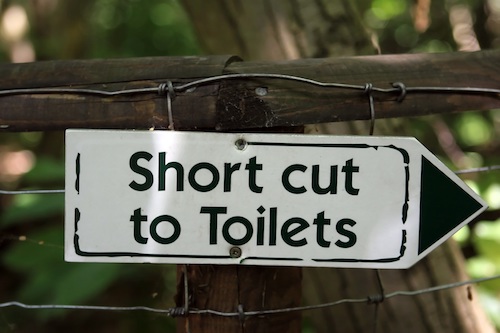 Reduce Holiday Stress and Ease Symptoms
If it seems that your symptoms are worse when you're anxious or feeling stressed, it's not a coincidence. The medical world has concluded there's a link between stress and the need to urinate, but the "why" is a little murky. The simplest reason is that stress causes people to tense their muscles and the bladder is one of them. When your bladder tightens, well, you just gotta go!
Doctors also believe that anxiety increases the need to urinate because of the fight-or-flight response that's triggered during times of emotional or physical stress. This heightened state of anxiety might cause the kidneys to produce more urine and increase urgency.
In either case, stress will exacerbate your symptoms and make surviving the holidays with incontinence much more challenging. So, what can you do to alleviate stress and sail smoothly through the season?
We've got you covered! Check out our recent article 8 Ways to Beat Holiday Stress and Enjoy the Season for some great ideas and inspiration for a low-stress holiday!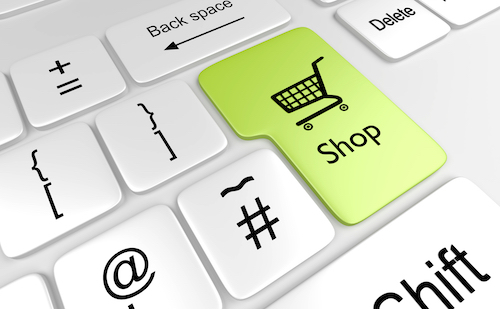 Bulk Order Incontinence Supplies
You probably saw this one coming, but it needed to be said, because it's key to surviving the holidays with incontinence. Bulk ordering is a very easy to way to reduce worry and have everything you need when you need it. In all the busyness, joy, and fun, it's easy to forget your stock is running low – or that you'll need extra supplies this time of year. So, go ahead stock up now– and maybe even signup for autoship during checkout!
If you're not familiar with our premium products or aren't sure about sizing or what to order, visit our FAQ page for some extremely useful information. And we're always here to answer your questions live – (252) 265-5132.
Plan Alternate Routes for Your Road Trip
If you haven't already made Google Maps or Waze your friend, now is the time! These mobile apps can help you pre-plan alternate routes for your trip to avoid high-traffic roads and the unexpected accident that blocks your travel progress.
Alternate routes help you feel more in control rather than at the mercy of unpredictable traffic patterns. When one route is blocked, you have other options and real-time alternatives thanks to these handy traffic apps!
If you're not in a hurry, plan to take a more scenic route (that still has plenty of bathroom stops available). You're less likely to face a backlog of traffic and can enjoy a low-stress ride, making it easier to survive the holidays with incontinence.
Schedule Pitstops in Advance
We've all been there – the time isnow, and civilization is nowhere to be found. Many times, we're not aware that our road trip will route us through a long stretch of…nothing (even on the interstate). For incontinence sufferers, this is a dreaded situation. But if you're aware of this ahead of time, you can choose an alternate route or make provisions to make that last available stop.
If you want to avoid a restroom dearth, consider planning your rest stops in advance using internet sources or one of the above-mentioned travel apps. The apps allow you to "add a stop" along the route to your main destination. Find rest areas, shopping centers, restaurants, or tourist sites along the way. Think outside the box, because gas stations aren't the only locations with restrooms. Choosing interesting stops makes the trip more pleasant for your traveling companions while also serving as guaranteed bathroom stops for you.
If you're game for another useful app, download Charmin's Sit or Squat app to find clean, public restrooms as you travel. (It's apparently true that there's an app for everything!)
Travel with a Personal Items Bag
Whether you're flying or driving, it's wise to be prepared for the worst. Prepare a personal bag with the following items:
additional incontinence items
wipes
extra set of clothes
travel-friendly fragrance
plastic bag for wet clothing
It never hurts to be prepared and just knowing these items are readily accessible will alleviate some stress.
If you're having trouble getting onboard with carrying an additional bag, try shopping for a new bag that's just right for the items you're bringing.
When you're prepared, you have the confidence to face the holidays with incontinence and leave the stress behind.
Use Airline Apps
It's true that tech can make life more stressful, but that's not always the case. When it comes to travel, a good app can become your best friend. So here's another tech option that can help you survive the holidays with incontinence.
Flying this holiday season? No worries! You've already bulk-ordered your incontinence supplies and packed your personal bag. Now is the time to download your airline's app to keep up with changing flight schedules and gate changes. The more information you have, the easier it is to locate a restroom at the right time and stay on schedule with your travel plans.
Here's some information about your favorite airline's app and links to download them!
If you dread a long check-in and security lines, you can also try App in the Air to help you plan for extra airport time. This app does a whole lot more and might be the only app you need!
Don't Be Afraid to Stay Hydrated
On the surface, it might seem that you're better off consuming as few liquids as possible while traveling, but this is not the case. Although it seems counterintuitive, it's better for you to continue drinking the recommended daily amount of water or clear liquids, which is 64 ounces or eight 8 oz glasses.
When you become dehydrated you risk developing an "irritated bladder," which means you'll still feel urgency but with the addition of bladder pain. The bladder becomes irritated from the highly concentrated urine that's full of body waste due to lack of fluids. The symptoms feel much like a urinary tract infection, so if they persist it's important to see a doctor for testing.
Whether you're driving or flying, be sure to sip on water continuously to maintain hydration, and when you arrive at your destination, make sure you're caught up on your daily water intake to ensure that your holidays with incontinence continue in comfort.

Avoid These Foods and Beverages
You might not realize that certain foods and even drinks can worsen your incontinence symptoms, which means holiday gatherings and festivities can kick your bladder into high gear. These foods and beverages contain ingredients that can irritate your bladder, causing urgency, increased frequency, and pain. Even if you're drinking the recommended daily amount of water, these irritants can still cause problems if you consume enough of them.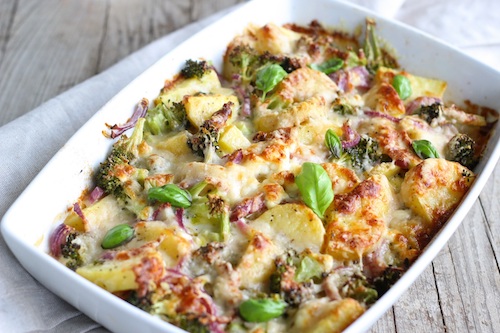 What to Avoid
Caffeine
Alcohol
Spicy foods
Tomatoes and tomato-based dishes
Acidic foods like citrus fruits, all fruit juices
Coffee and tea, regular and decaffeinated
Carbonated drinks, even decaffeinated
Chocolate
You'll need to determine what is tolerable for your body and what triggers increased symptoms. Some chocolate at a Christmas party might be okay if you don't overindulge, especially if you're avoiding most of the other irritating foods and beverages.
Remember that caffeine and alcohol are the most easily overdone because they're consumed in beverages. They're also big offenders when it comes to your bladder, so monitor your consumption very closely or avoid altogether. This will help you overcome obstacles while surviving the holidays with incontinence.
What If I Have Symptoms of an Irritated Bladder?
Drink at least 64 ounces of fluids each day. While you're experiencing symptoms drink more than the minimum.
Avoid all the foods and beverages listed above for at least one week to see if symptoms improve. If they do, then every day or two add something back to your diet in moderation. Determine how much of it you can tolerate without developing symptoms.
Avoid caffeine and alcohol completely for at least one week and add back to your diet last after reintroducing other items. Monitor quantities carefully to determine how much you can tolerate.
If symptoms persist or worsen, see your doctor. You might have a urinary tract infection.
Bring Your Own
If you want to survive the holidays with incontinence, it's best to play it safe and offer to bring a dish and a beverage that won't stir up your symptoms. You'll probably find other foods to enjoy while you're there, but it can relieve stress just knowing that if all else fails – you've got something to eat and drink that won't make you feel worse or cause complications. This is especially important if you'll be attending several events this holiday season.
Need Supplies? Got Questions?
Our friendly team members are available to answer your questions by phone or messaging, so please get in touch.
If you're ready to shop, remember to enroll in autoship and select your shipment frequency.
We offer shipments by the case, so if you have a favorite product, it's a good idea to stock up this time of year!