Workout at Home: Best Apps for Any Age (and Fitness Level)
Written by Tye Medical on Mar 24th 2021
While you're cooped up at home, waiting for gyms to reopen, you can still work toward getting back into shape (or kickstarting that New Year's resolution).
Now it's easier than ever to workout at home – no gym, no excuse!
If you've got a smartphone or tablet – you're sure to discover your favorite home workout apps. This means you can skip the commute time and dive right into your workout.
Not into apps? No worries– some apps also offer online streaming options.
And best of all, most apps require little more than a yoga mat or some light weights.
So, here's the skinny on the best home workout apps – for any age!
Be sure to read our article, Exercise for Seniors: Best Workouts for Older Adults. It has helpful information about the benefits of specific types of exercise.
Best Home Workout Apps
Many of these apps offer a free version or a free trial, so don't be afraid to check out several! If you fall in love – you can upgrade to a premium version (if you want to).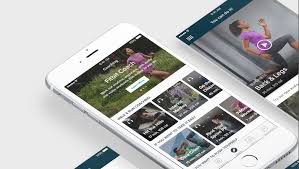 You don't need a Fitbit to use this app.
With Fitbit coach, you can work out at home based on available time and fitness goals. These fitness programs combine bodyweight workouts and cardio.
Once you've selected a program, you'll receive a series of targeted workouts that allow you to rate each exercise based on how easy (or difficult) it was to complete.
The intensity and specific exercises in your next featured session will adjust according to your ratings of the previous session. This makes it a truly customized program.
These targeted fitness programs are what make this a noteworthy app. Choose from the following workout programs:
Get Moving
For beginners
10-20 minutes per session
1x weekly
Daily Dose
For busy people
10-15 minutes per session
6x weekly
Get Lean
For fat burning/weight loss
30-50 minutes per session
4x weekly
Get Strong
For strength building
20-40 minutes per session
3x weekly
But you always have the option to go off-program and select a freestanding workout. Fitbit offers a variety of stand-alone sessions in categories like:
Bodyweight workouts
Outdoor walks (guided audio)
Stair workouts
Outdoor runs (guided audio)
Treadmill workouts
Indoor cycling
Elliptical
Total body
Stretching
If you have a Fitbit smartwatch, the device will auto-recognize the app and record your progress. Workout information syncs between your watch and the app.
Some of our staffers use this app to workout at home – so we've shared all the juicy details!
SilverSneakers Go (iOS and Android)
If you have a Medicare Advantage plan, access to SilverSneakers is included, making it more affordable to workout at home.
The app offers 4 or 12-week programs for strength training, walking, and meditation. (The strength training program requires some light weights.)
The app's best feature (in our opinion) is the intensity adjustment. You can adjust the intensity for any exercise, making it easier, harder, or standard.
Nope. You don't need Peloton's pricey bike or treadmill. You can download a 30-day free trial of their fitness app without any significant purchase.
You'll gain access to high-quality, professional home workouts that include:
Yoga
Strength-training
Cardio
Outdoor/indoor running
Cycling
Bootcamp classes
Stretching
Meditation
If you like to get outdoors (and who wouldn't these days), try Peloton's outdoor runs with audio coaching.
Designed for beginners, this home workout app gets you off the couch and training for a 5k marathon! If you're outside, it's more like a workout near home than a workout at home, but you get the idea.
It sounds intimidating, but this fitness app helps you slowly build your tolerance by alternating between walking and running.
It's an eight-week program with just 3 workout sessions per week, nonconsecutive so you get a break. Each session lasts 30-40 minutes.
Every workout includes a warmup and cooldown and an audio coach to keep you motivated. If you love stats, then you'll appreciate how the app tracks your calories and distance.
MyCurves on Demand (iOS, Android, and Roku)
Before you can use the app, you must contact your local Curves to get an account or join online (if there's no club near you).
Curves is known for its women's fitness clubs that feature a 30-minute total body workout using their Curves "circuit".
The MyCurves on Demand app gives you a similar workout at home using resistance bands to aid in strength training.
If you're concerned about using weights and equipment at home and struggle with more vigorous bodyweight workouts, then this program will likely suit your needs.
Simple videos provide explicit instruction for maintaining proper form with each exercise.
They add new workouts monthly, and your first month's subscription includes a free resistance band (which they promise is of 'high quality') shipped to your door.
You'll also gain access to specialty classes in addition to your workout videos.
You can use the app or stream it live on any device through your Curves portal.
Down Dog Yoga (iOS and Android)
Several of the above home workout apps include programs for yoga practices. But if you're looking for a stand-alone option – Down Dog is a great place to start.
You'll get a lot of benefit out of the free version but can upgrade to premium access if you want options like chair yoga, gentle yoga, and some other features.
If you really want to relax, opt for "nature sounds" instead of playing music.
Whether you're new to yoga or zen master, the app offers a level that's likely to suit you. Choose from Beginner 1 & 2, Intermediate 1 & 2, and Advanced.
Stress Incontinence Challenges? You Can Still Workout at Home!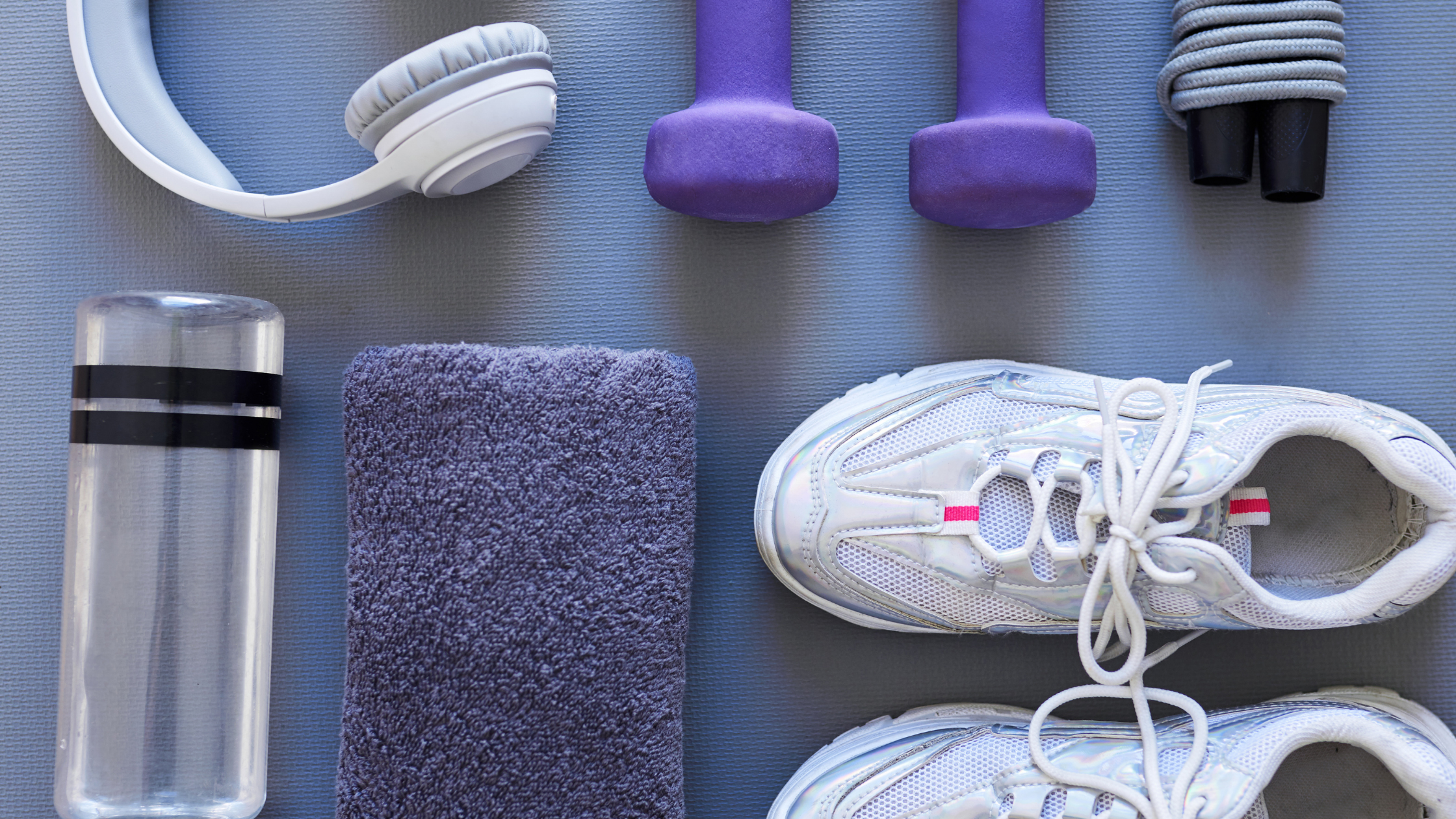 Exercise poses a challenge for many people for many reasons. But if you battle with stress incontinence, you could be worrying about facing embarrassing and uncomfortable situations every time you workout.
At-home workouts can relieve the emotional stress that comes with this type of incontinence.
For some encouragement and useful tips, read our article, Exercising with Stress Incontinence: How to Beat the Leaks!
For light leaks during exercise, try our Ultra-Thin Pads.
For heavier leaks, try our Protective Underwear.