Functional Incontinence: 11 Tips for Caregivers of Dementia Patients
Written by Tye Medical on Jul 1st 2021
If you're a caregiver for a loved one with functional incontinence, you face unique challenges in managing daily care. For those with dementia, Alzheimer's, or a physical limitation, it's often impossible to get to the bathroom in time even though there is nothing physically wrong with the bladder or urinary tract.
Neurodegenerative disorders (Alzheimer's, dementias) mean your loved one might feel the sensation to urinate but not have the awareness to recognize it or act on it. Many times, they might not tell you that it's time to find a bathroom.
Alzheimer's affects nearly 6 million Americans, and more than 11 million Americans serve as unpaid caregivers for people with Alzheimer's or other dementias. With so many caregivers helping to manage functional incontinence, we compiled a list of top tips to reduce stress for both of you.
1. Talk with Their Doctor
Even though dementia can interfere with continence, there could still be underlying health conditions or urinary tract problems triggering symptoms. If your loved one has incontinence symptoms, schedule an appointment and ask their doctor about other potential medical reasons for the bowel or bladder leaks.
2. Be Prepared for Accidents Day or Night
Even if they've had a dry spell for a few days or a week, leaks are always possible with functional incontinence. So even during the good times, you can avert disaster if you keep a small bag of items with you when you leave home together.
Fill your bag with:
You can also prepare for nighttime leaks with a waterproof mattress cover or a leak-proof bed pad.
3. Choose Clothing Wisely
You'll want to make it as easy as possible for you or your loved one to unfasten or remove their clothing. And since many dementia patients also struggle with mobility problems and arthritis, this is especially important. Clothing that is easily managed reduces stress for both of you and makes it easier to change clothing after an accident. For example, you can ensure they have pants with an elastic waist.
4. Prepare Your Bathroom for Nighttime
Cl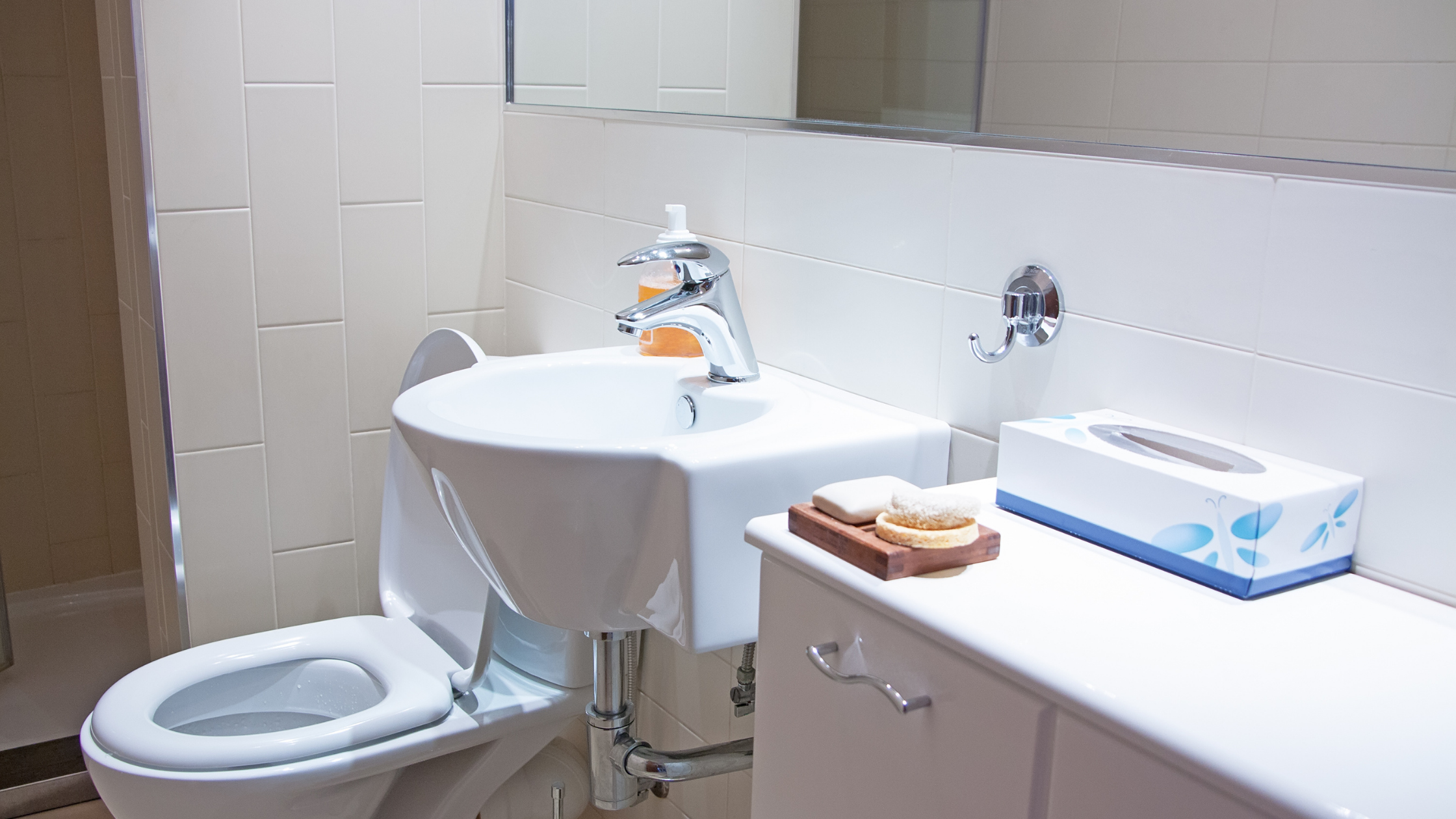 Your loved one might not ask for assistance if they wake in the night, especially if they still have adequate mobility. This means you'll want to make it easier for them to use the bathroom even when it's dark. Simply leaving the bathroom door open and keeping the light on makes a big difference. You can even install motion-sensing lights to accomplish the same purpose.
5. Use Color Coding in the Bathroom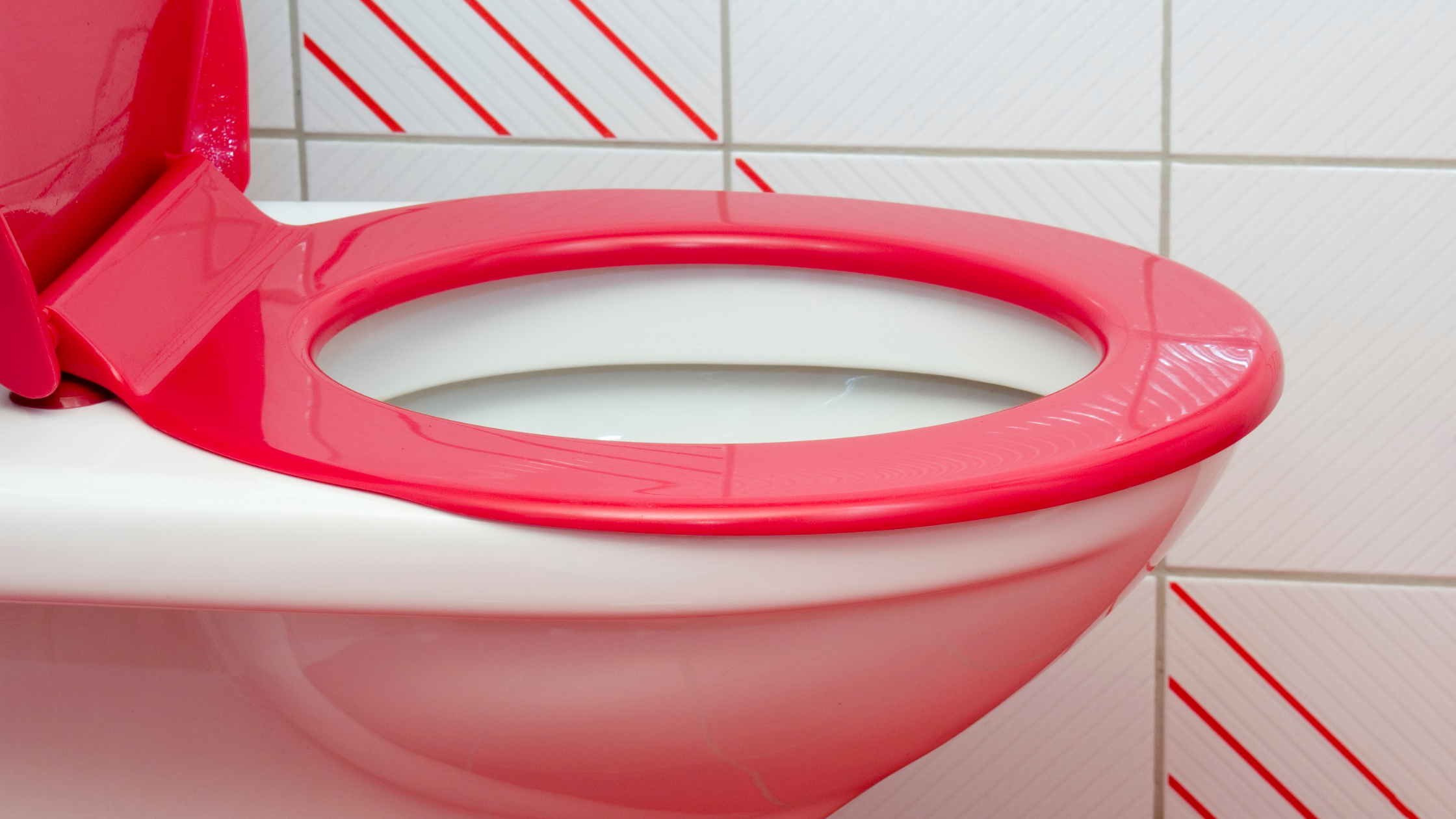 When you strategically use contrasting colors that associate with specific objects or tasks, it stimulates memory and creates helpful associations for Alzheimer's patients. On the bathroom light switch, faucet, and toilet seat, apply colors that contrast with the wall or background. Doing so will draw their attention and guide them when using the bathroom on their own.
6. Monitor Their Diet
Some foods worsen bladder and bowel symptoms, which complicates functional incontinence. Even if their bladder is otherwise healthy, certain foods and ingredients irritate the urinary tract and digestive system, which will only make getting to the bathroom more difficult. Eliminate or reduce:
Caffeine
Chocolate
Spicy food
Dried fruit (limited)
If they have IBS symptoms, it's also recommended to eliminate fatty or deep-fried foods.
7. Choose Empathy Over Pity
While empathy and pity are often confused or considered synonymous, they're two different types of expression. So, yes, you can show empathy without pity.
Empathy means that you can understand or share their feelings or that you can put yourself in their shoes. When you empathize, you're actively seeking to experience someone else's feelings or thoughts. But pity isn't a shared emotion. Instead, it's a feeling of sorrow or compassion for the misfortune of someone else.
When you're regularly caring for someone dealing with chronic issues like dementia and functional incontinence, it's often more motivating for them if you express positivity and empathy instead of pity. Of course, on the worst days, some compassion (pity) can go a long way. But most often, your loved one is looking for understanding and hope.
8. Encourage Open and Direct Communication
Sometimes your loved one will feel shy or embarrassed about their condition or the help you're supplying. You can alleviate awkwardness if you encourage open and direct communication. If they're bashful about a word, use it openly and directly during regular conversation. Encourage them to let you know about specific needs or problems.
And when an accident happens, remain patient and positive. "I'm sorry you had an accident. It happens. I'll help you clean up and get into some comfortable clothes." If you're struggling with some shyness or embarrassment yourself, put these principles into practice until they become more natural. It will get easier.
9. Establish a Bathroom Schedule
This is especially important when you're dealing with functional incontinence and dementia. If your loved one is over 60, the typical schedule would include four to six bathroom trips a day and one at night. But you'll need to adapt the schedule to accommodate your loved one's differing needs.
A bathroom schedule prevents many (but not all) accidents and keeps you from pestering them with the question, "Do you need to go?" every half hour. To help you heed the schedule, you can use a clock app on your phone or smartwatch.
10. Teach Complete Bladder Emptying
Sometimes people with reduced mobility or dementia don't recognize their bladder hasn't emptied. A short while later, they might need to use the bathroom again, even if they're not overconsuming fluids. This is referred to as incomplete bladder emptying or chronic urinary retention (CUR).
Sometimes, this can lead to urinary tract infections or even overflow incontinence.
Use these tips to teach your loved one how to empty the bladder:
Model how to sit on the toilet (if necessary, for dementia patients)
Encourage them to take their time and relax, no rush
Remind them to lean forward while seated on the toilet
Ensure the toilet seat is cushioned for comfort (soft toilet seat or pillow ring)
Try a mobile phone app that replicates the sound of water
11. Accept Help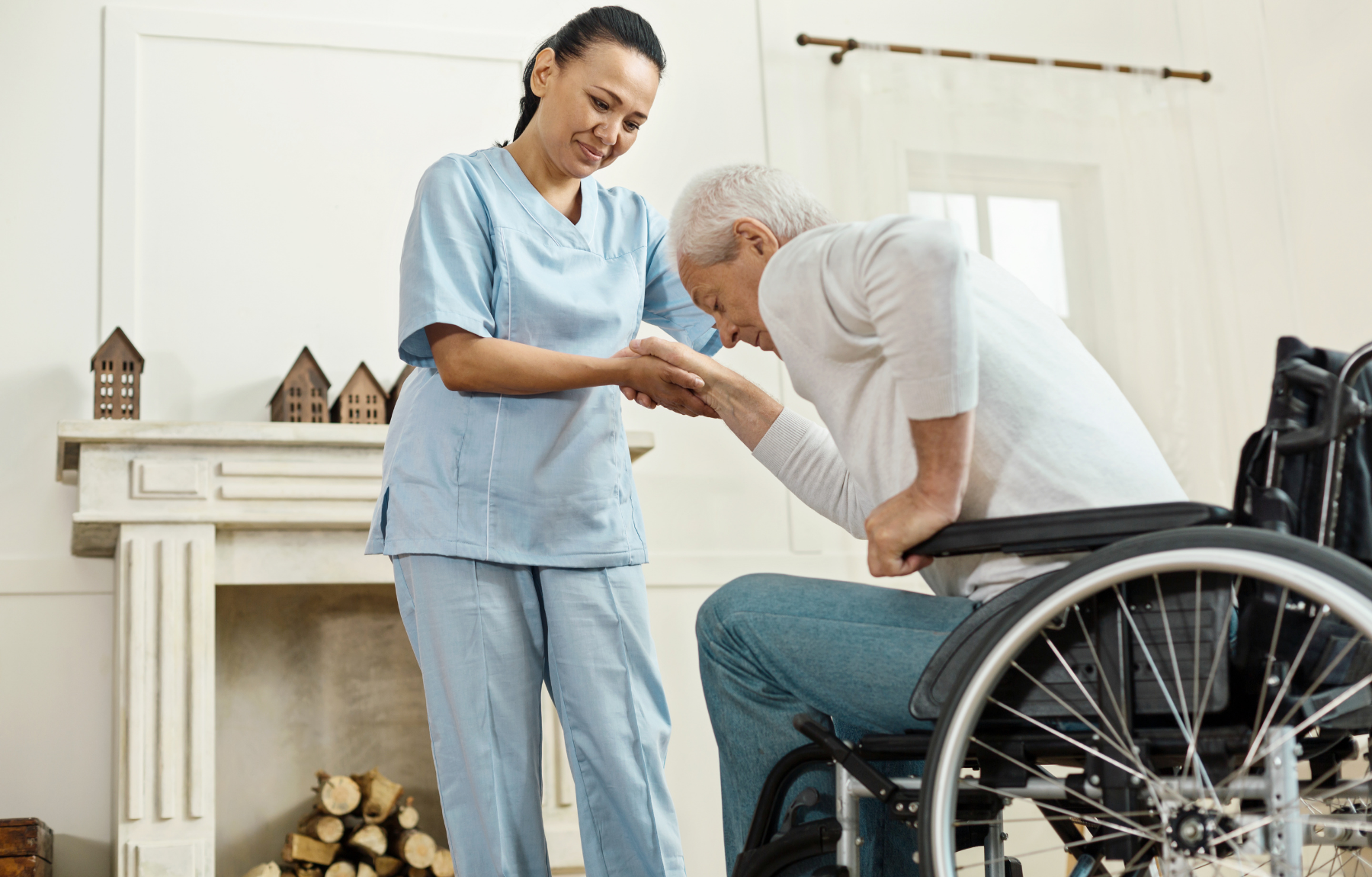 It's okay to take a break and not be there every day. Accept help from family members and close friends to relieve some of your stress. You can even enlist the help of professionals like non-medical personal care services for at least some of the care time required. Do you need a day or two off every week? Do you have a vacation scheduled? Make use of resources that can lighten your load. Doing so can be good for both you and your loved one.
Underlying Causes of Functional Incontinence
Dementia/Alzheimer's
Poor eyesight
Arthritis
Muscular dystrophy/Multiple Sclerosis
Psychological issues
Mobility issues
Medications (diuretics, or causes grogginess)
Immediate Causes of Functional Incontinence
This is a list of common obstacles that cause accidents:
Inability to recognize they need to go
Might recognize the need but can't recall next steps (forget what to do)
Can't find or recognize the toilet (confusion)
Not able to move quickly enough to get to the bathroom in time
Must wait too long for another person to assist
Can't remove clothes in time
Can't transfer from a wheelchair to the toilet without assistance
Hand pain (arthritis) keeps them from unbuttoning or unzipping clothes
Products to Help Manage Functional Incontinence
Depending on your loved one's needs, you'll want to have appropriate supplies on hand, and here are some essentials:
LivDry Protective Underwear
For moderate to heavy incontinence.
Our Protective Underwear offers protection up to 90 fl. Oz (and more with our Shaped Pad inserts) but pull on and off like typical underwear. They feature tearaway sides for easy removal after soiling. The cloth-like stretch panels ensure a comfortable fit.
Available in daytime, overnight, and ultimate absorbencies and in sizes from X-Small to 3X-Large.
LivDry Premium Briefs
For moderate to heavy incontinence.
Our Premium Briefs provide up to 50 fl. Oz of protection without Shaped Pad inserts and are secured in the front using four tabs for maximum hold. They feature a cloth-like feel for breathability and comfort.
Available in sizes from small (20–32 inch waist) to large (38-56 inch waist).
LivDry Shaped Pads
For moderate to heavy incontinence.
Our Shaped Pads won't pass liquid through to your Protective Underwear, Briefs, or Net Pants. They're designed for use with LivDry's Two-Piece System. When paired with Protective Underwear or Briefs, it maximizes leak protection but also saves time and money. Instead of throwing out the underwear or brief with each soil, you simply replace the pad. This saves caregivers time and hassle and makes changes easier on your loved one.
Available in absorbencies from 20 to 95 fl. Oz.
LivDry Ultra-Thin Pads
For lighter incontinence.
Our Ultra-Thin Pads provide comfortable and unnoticeable protection if your loved one leaks a little before making it to the toilet. They feature odor control technology and leak-resistant side barriers.
Available in absorbencies from very light (25cc) to ultimate (300cc).
Other Essential Items
Helping your loved one manage functional incontinence takes patience and preparedness. If you have any questions about products, sizing, or absorbency levels, please contact us.